User:Geena.gomez
From PrattWiki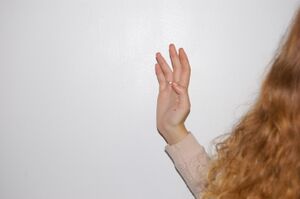 About Me
I am a freshman at Duke University's Pratt School of Engineering studying Civil Engineering, and I hope to major in civil engineering and earn a certificate in architectural engineering.
Background
I was born in Jacksonville, FL but have spent most of my life living in North Carolina. I'm a first-generation Cuban-American.
Favorites
My favorite food is chocolate cake.
My favorite animal is an iguana, but if I could have a pet I definitely would choose a pug.
My favorite number is 27 (go Teer 27!)
Interests
Piano
Dancing
Eating
Thinking about designing bridges
Grand Challenges for Engineering Article
Engineering Clean Water, Wendy Dewolf, Yale Scientific , updated April 3 2011, accessed September 12 2014
Favorite Demo
The demo for the 3-D Surface Plots was my favorite because it allowed me to see the same 3-D shape through different plot types and I could see how the many kinds of surfaces could have distinct applications within a certain field. Viewing the shape through each of the types of plots available gave more information on the shapes, which seemed like a very useful tool for the future when analyzing surfaces.